Our motivated farming team led by experienced farmers operates from 3 hubs which are equipped with grain driers, weighbridges and the capacity for 28,000 tonnes of grain storage.
We provide a professional precision farming, grain handling & grain marketing service to landowners and farmers who are seeking solutions in an industry undergoing significant change.
We invest in modern machinery & equipment delivering economies of scale and savings in fuel, labour costs & soil wearing parts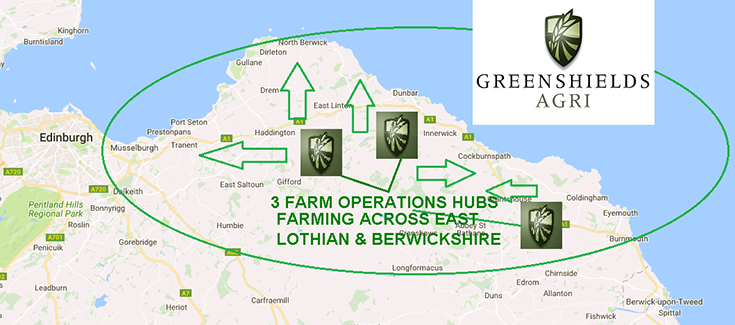 We employ regenerative & environmentally friendly practices utilising organic matter, reduced cultivations and cover crops for the benefit of the soil, fertility, productivity & carbon capture.
We utilize precision farming techniques using GPS & spatially related data to target, optimize and ultimately reduce inputs and carbon footprint.

We sell sustainable produce to big brand customers located in close proximity - distilleries, breweries, flour mills, oat processors, ethanol plants and ports.
We manage the merchandising of crop outputs, utilising price risk management to maximise crop pricing while minimising logistic risk to meet consumer requirements.
We minimize the carbon footprint of our operations through investments in renewable energy schemes including a combined heat and power woodchip plant, solar arrays and wind turbines.